Share to WhatsApp
The Redhead's Guide to the Galaxy (Or Just Good Makeup!)
I'd received a lot of questions from my followers about the sticky situations a freckled girl normally falls into. I can understand. Freckled girls are, more often than not, redheads, and we all know how tough it might be to manage your color palette with red hair.
Rule n.1: Don't Blend In
The first things you have to internalize are the things you should learn to avoid. So make sure you're not doing it.
The biggest no-no of a redhead is to blend in. What I mean by that is using colors that match her hair color. This might sound a bit counterintuitive because I always speak about natural tones and natural colors, but with red hair, a palette of oranges and browns is most certainly not flattering. It will end up looking sallow and uninspired; it doesn't complement your natural tone but dull it out. Ditch at once!
Rule n.2: Learn to Stand Out!
If you're a redhead, your best bet is to stand out by celebrating being different and relying on the power of contrast and high impact. Your three spirit colors are plums, reds, and emeralds.
The Plum Section
Plums are perfectly complementary with orange to red hair. What I love about this palette is that it can be used for the eyes or lips – it's pretty versatile, and it comes in different shades and degradations, so you can go from deep, rich plum to lighter violets and even lavenders if you're not into darker makeup. So whether you go for a rich shade like Chanel's Byzantin from the Rouge Coco collection, or a statement-making grape shade of eyshadow as in Bobbi Brown's Mulberry eyeshadow, you're on the right track.
Emeralds
There's something about dusty greens that go so flawlessly with red hair. This is for the more daring of ladies who like to go for an artistic combination. Check out antique-y greens like MAC's lime ice Pressed Pigment.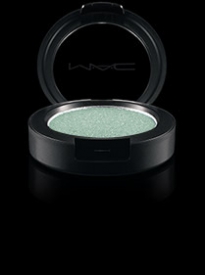 Reds
Bring out the fire! Red lips add instant flavor to the look of any redheaded girl. It's a complimentary color and it instantly enhances and amplifies your natural color-tone, so if you're feeling like making your look pop go for hot red lips and don't look back. Check out Clinique's Red Red Red from the Long last Soft Matte line. You're welcome!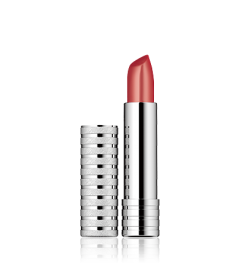 Tags:
Makeup
,
Product Reviews
,
Recent Posts
Related Articles
Categories