Share to WhatsApp
Over a Million with #CelebratingArabWomen
Hala Ajam, International News
Renowned makeup artist Hala Ajam released the first ever Arab women empowerment campaign entitled "#CelebratingArabWomen, let's support the Arab woman's voice together."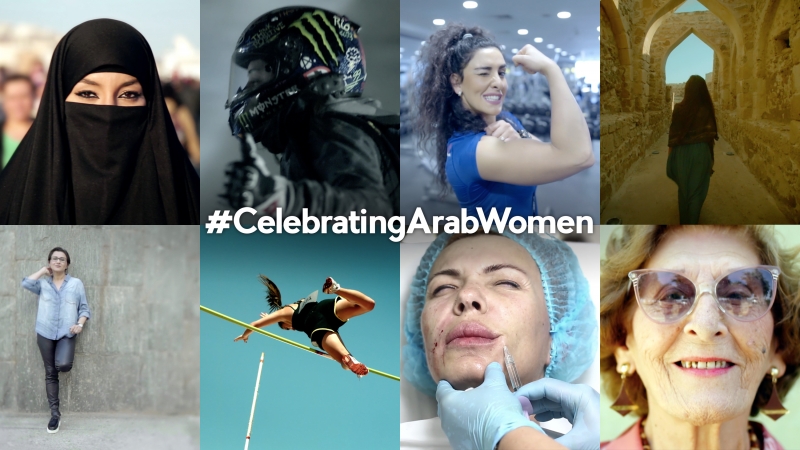 The campaign created a lot of buzz on social media. The faces of more than twenty women from different cultural, religious, and social backgrounds were featured, highlighting women's abilities and contributions to the Arab society.
The video that Hala shared on her Facebook page got over a million views from different parts of the world, received an incredible amount of media coverage, and got people really interested in the idea of the campaign.
Hala interviewed with PourFemme.It, the most read and followed e-news site in Italy, to further elaborate on the importance of empowering Arab women, especially on social media.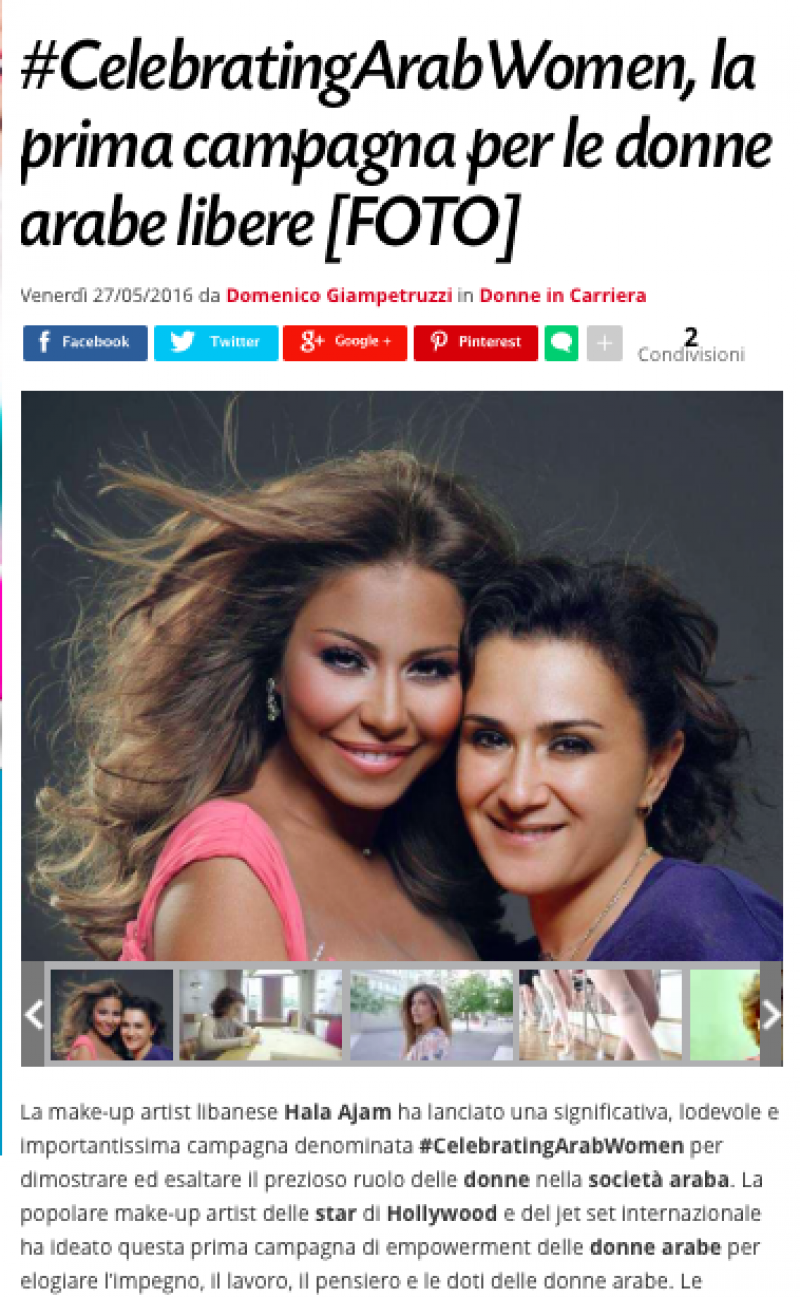 MSN.com chose the campaign advert for #CelebratingArabWomen as part of its playlist for the most beautiful video shots of the year.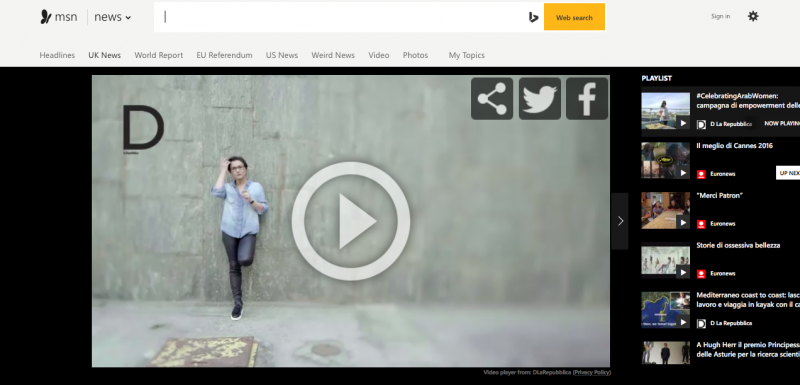 Italian magazine D.Republica also shared its encouraging thoughts on the campaign with an article where Hala adds: "I could have shot a video on beautiful women, but I wanted to go passed physical beauty and focus on the fact that love and self appreciation are much more important. I wanted to focus on the role and the importance of the Arab woman in our society."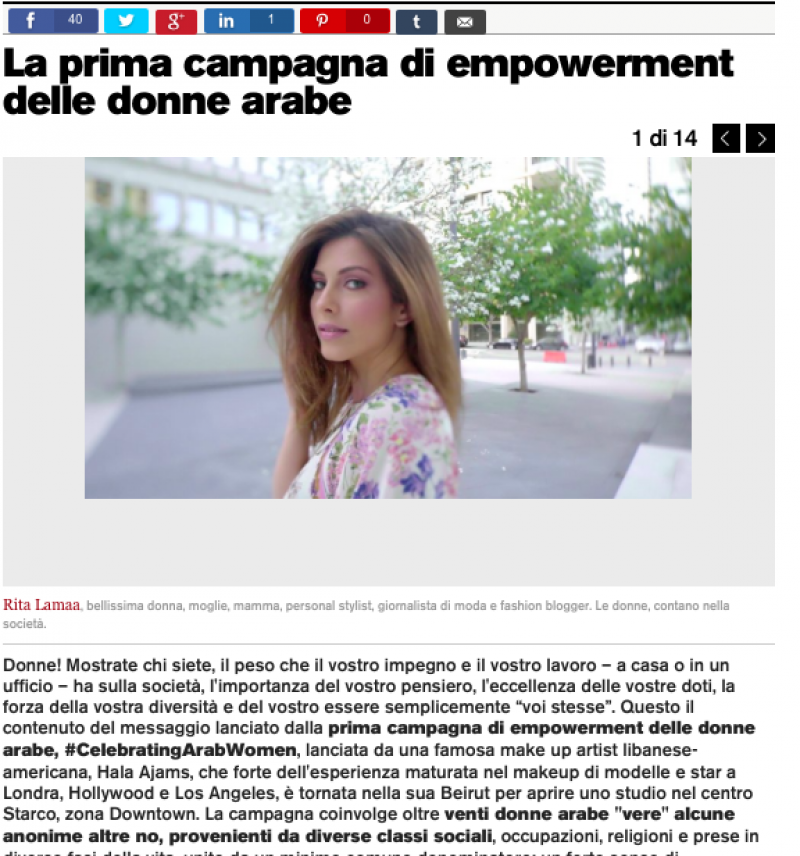 Tags:
Lifestyle
,
Hala Ajam
,
Recent Posts
Related Articles
Categories