Share to WhatsApp
The Right Way to Apply your Eye Cream
Any lady who's serious about her beauty regimen definitely swears by some good eye cream or another. Eye creams are great for moisturizing and refreshing the eyes, minimizing dark circles, taking care of puffiness, and just calming the eye area in general. Remember, this is the most delicate area on your face and it needs special care.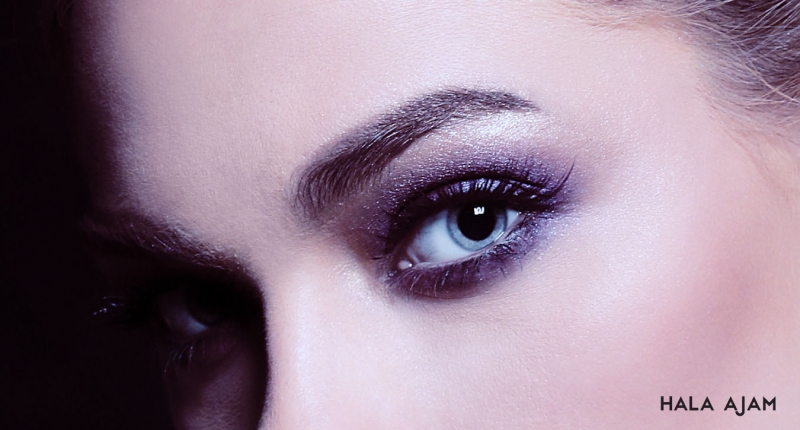 However, I've been getting a lot of complaints from ladies telling me that instead of revitalizing their eyes, their cream seems to irritate them. They normally think something is wrong with the particular product they are using, but my first question always is: how do you apply the cream before you go to bed? Show me.
And more often than not, they have it all wrong.
MYTH: A lot of ladies will apply the eye cream like in the picture below; right under the lower lash line and right on the top lid. This cannot be any more wrong. As I mentioned, the eye area is a terribly sensitive area – the skin is super delicate and thin. Applying a cream directly on it would irritate it and cause a reaction. The cream travels in your skin over time, and will end up seeping into your actual eye.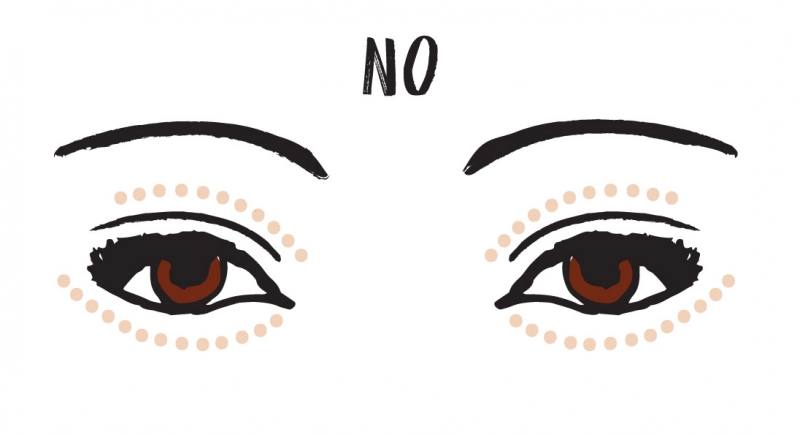 Applying cream on the eye directly is a big no-no. It will only irritate your eye instead of alleviating it.
BUSTED: The right way to apply your eye cream would be on your brow bone and a good half-inch under your eye. Basically, trace the shape of your eye socket and apply on the bone itself. As I had mentioned, the cream travels over time and spreads naturally to the whole eye area.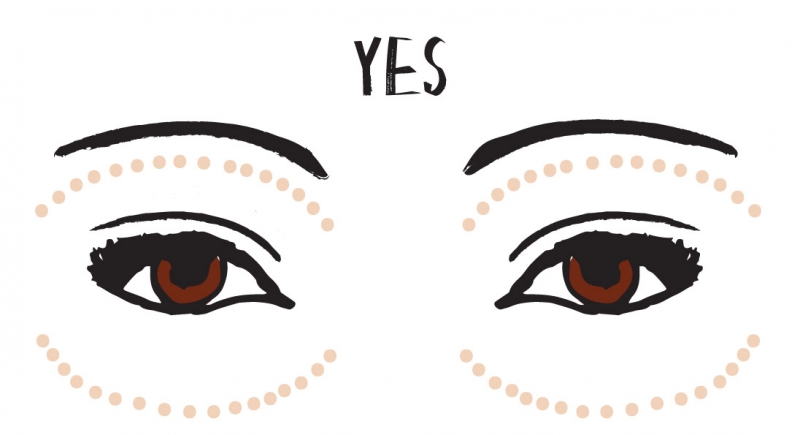 Eye Creams I'm Into
Clinique's All About Eyes Rich is a creamy formula that decreases puffiness and dark circles, as well as strengthens the skin of the eye area against environmental irritants.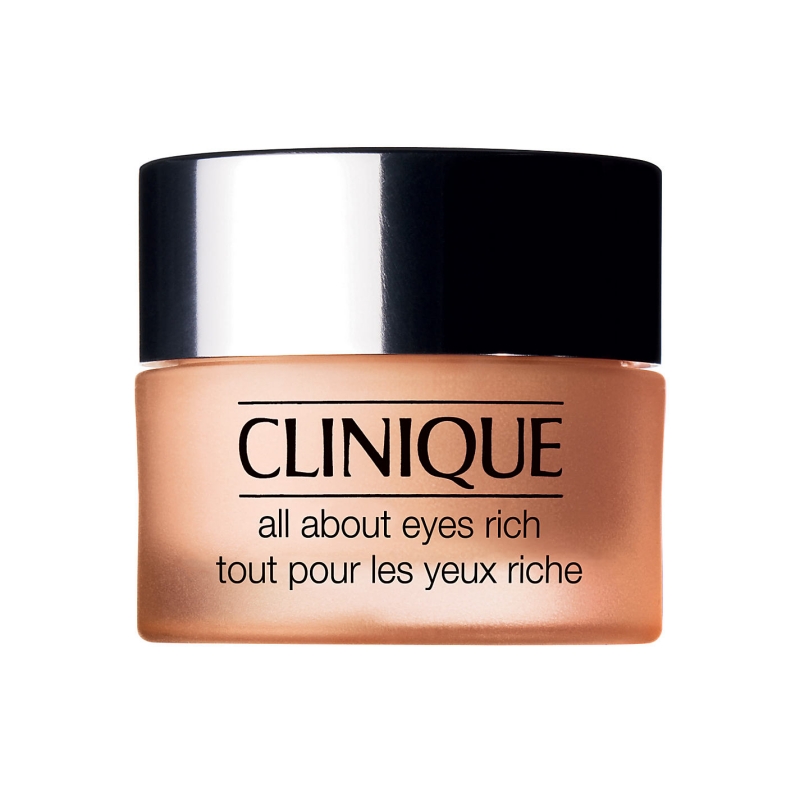 All About Eyes Rich is made up of botanical ingredients and boosts natural collagen production
Bobbi Brown's Hydrating Eye Cream is also a great option; it refreshes your eye area and readies it for concealer application. It's a lightweight and is very fast-absorbed.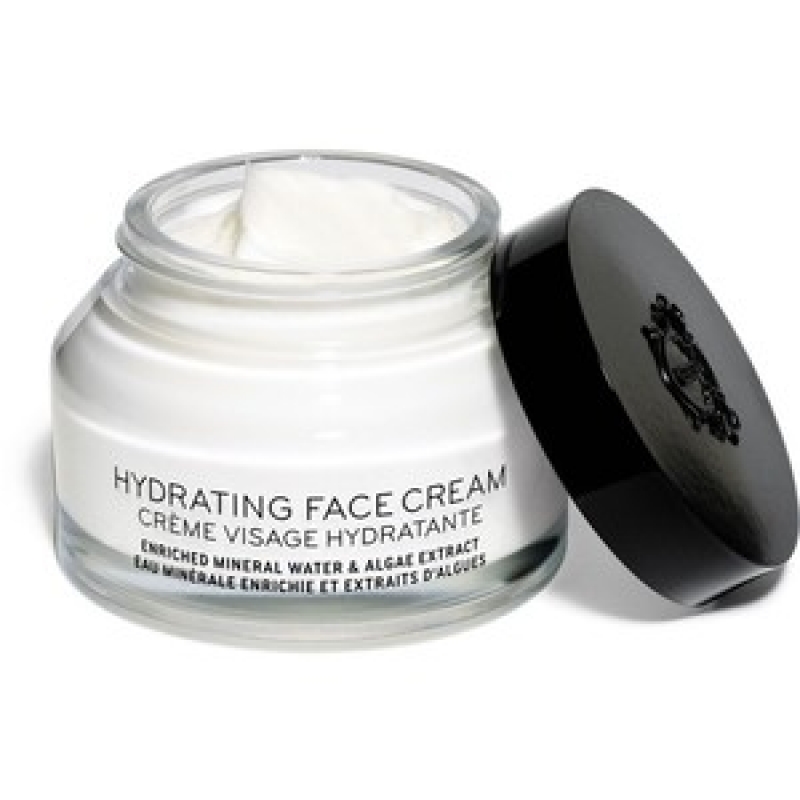 It's best used in the evening since it helps your skin recharge and re-hydrate.
Lancome's Absolue Yeux is a fabulous cream that restores a youthful glow on the contour of the eye, diminishes puffiness and takes care of any signs of fatigue.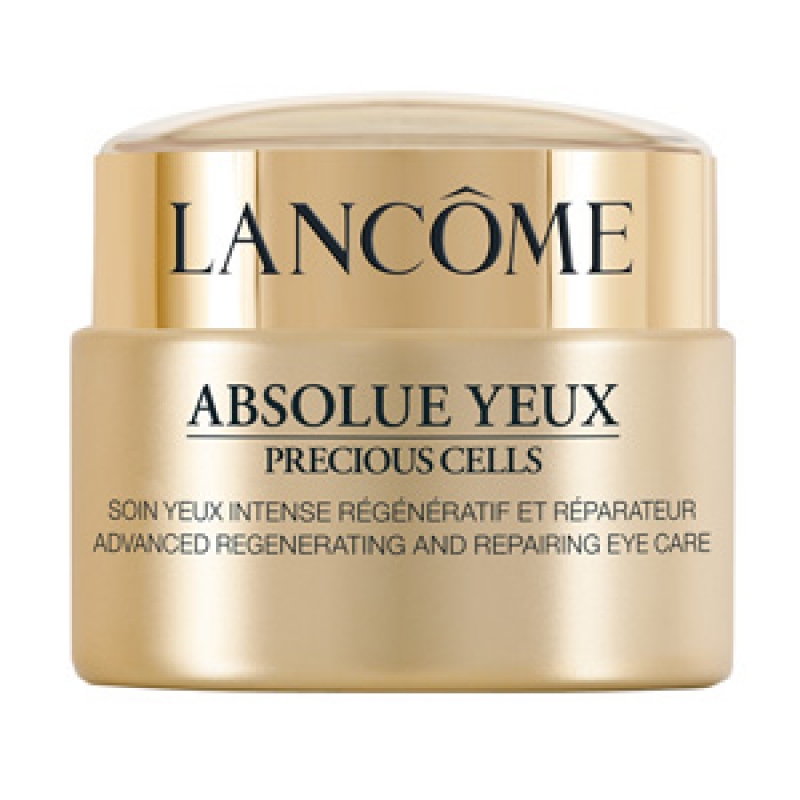 Absolue Yeux boasts a unique scientific formula as its own.
And last but not least, La Mer's The Eye Concentrate is my all-time favorite eye cream. It dissolves dark circles and evens out any discolorations. It gives you a lovely, luminous glow, ideally applied in the morning and evening.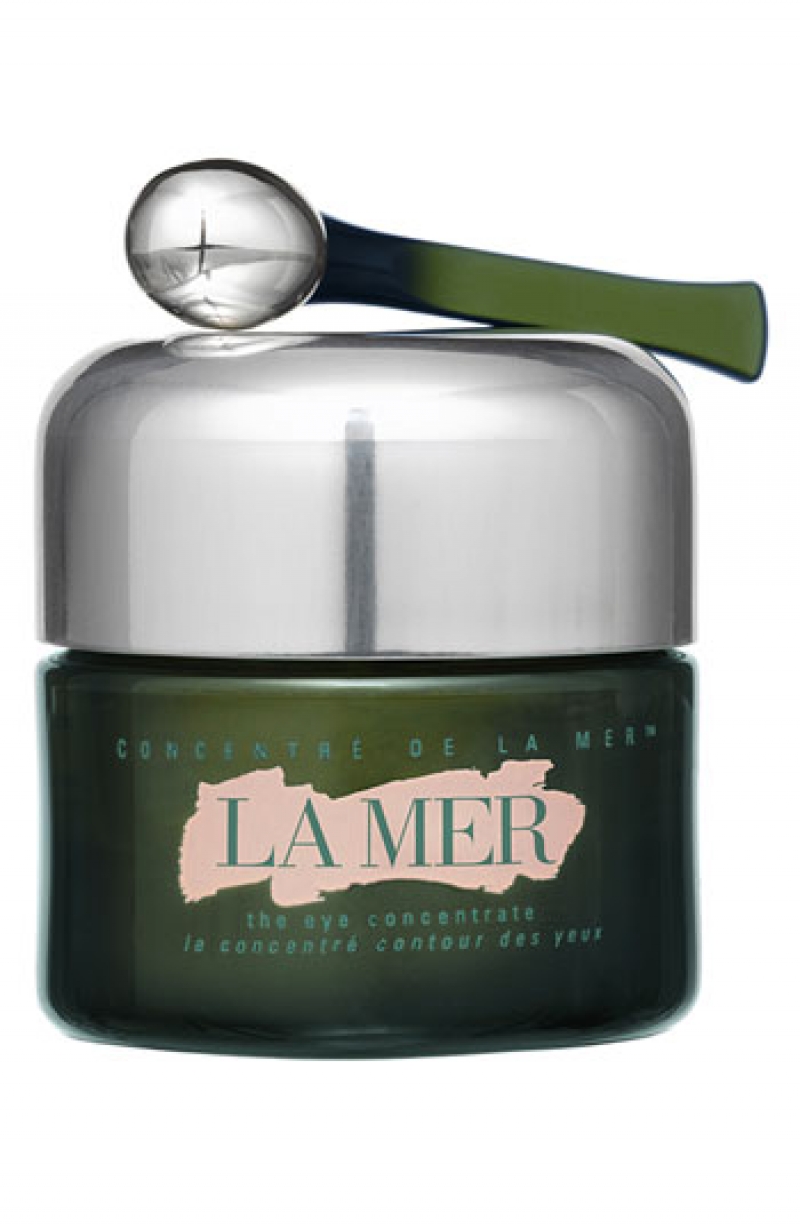 La Mer gives off a healthy glow and takes care of unevenness as well as fine lines and wrinkles.
On a Final Note…
DO use a regulated amount of eye cream
DON'T use too much – it's pointless, and can cause a reaction
DO Massage or gently dab with your ring finger
DON'T be too rough and pull at your skin when applying.
Tags:
Makeup
,
Eye Makeup
,
Concealer
,
Skin
,
Product Reviews
,
Recent Posts
Related Articles
Categories