Share to WhatsApp
Flawless Skin, To Go: Bobbi Brown's Face Touch Up Palette 2015
I don't know whether or not I should argue that Bobbi Brown's Face Touch Up Palette is the best thing ever invented by the brand. It's tried and tested, and I must say, wow! It's one of the firsts of its kind. The palette is basically a portable "skin perfector" with all the basics you need to touch-up and achieve flawless skin, on-the-go, anywhere, anytime!
It's Portable
Which is very important – it's a palm-sized mirror palette that fits perfectly in your handbag. Take it with you to the office, out to lunch, or even on a night out. Dreading complex touch-ups is not an issue anymore.
It Has a Corrector
To correct dark circles or to create added coverage, the Corrector brightens and neutralizes any discolorations. You can use your fingers or a brush to swipe it on.
Creamy Concealer
The palette also comes with a perfect creamy concealer that can be layered on top of your Corrector with your fingers.
Skin Foundation Stick
If you need to touch up your skin tone during the day, then the Skin Foundation Stick is just for that. Just apply with your fingers, with a brush, or with a sponge. Basically, the entire palette that's good for your skin can be picked out when you identify the right shade of Foundation Stick that's good for your complexion.
Press and Position
You can then set everything in with the Sheer Pressed Powder, just apply on top of he concealer with a brush and you're good to go!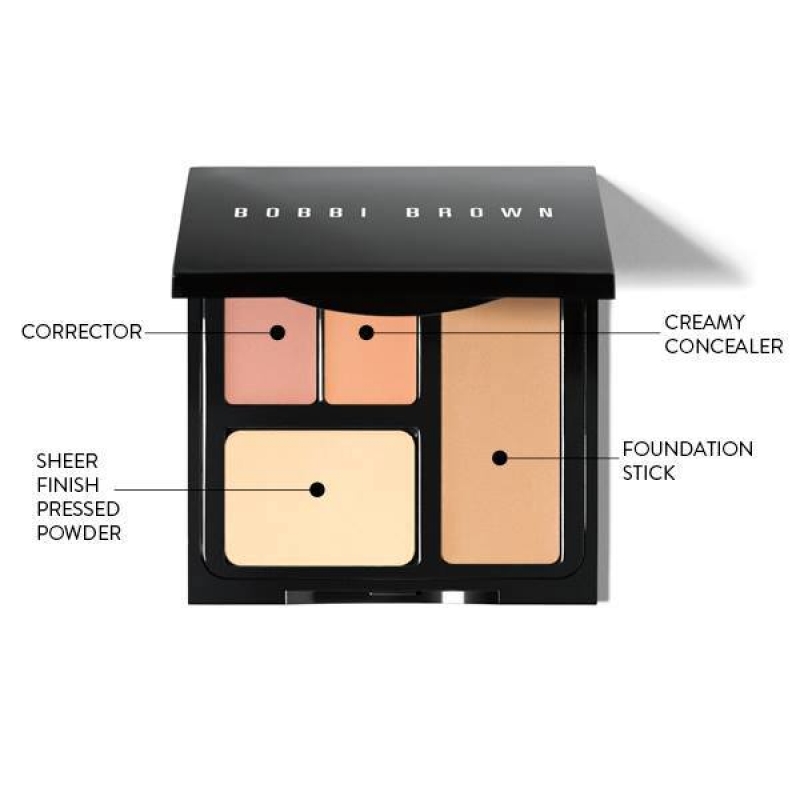 This is highly recommended for all my ladies who are constantly on the god and need to ensure that they've got a radiant, natural finish at all times. You don't need to carry your cosmetics individually anymore if you get Bobbi Brown's Face Touch Up Palette! Let me know if you've tried it!
If you're confused about how it all works, check out this helpful tutorial!
Tags:
Makeup
,
Product Reviews
,
Skin
,
Tutorials
,
Summer
,
Get The Look
,
Recent Posts
Related Articles
Categories