Share to WhatsApp
Your Beauty Guide to those Rainy Days
To all my readers, let me start off by saying, I feel you. I really do, I understand how much of a hassle the winter season is for a lot of you, running to work and back, running errands – getting things done during this season is always much more complicated, and I've been getting a lot of questions about what should a lady keep in her makeup bag during this season, so, I've got you covered… Below is my list of six essential items that shouldn't leave your bag at all costs. Shall we begin?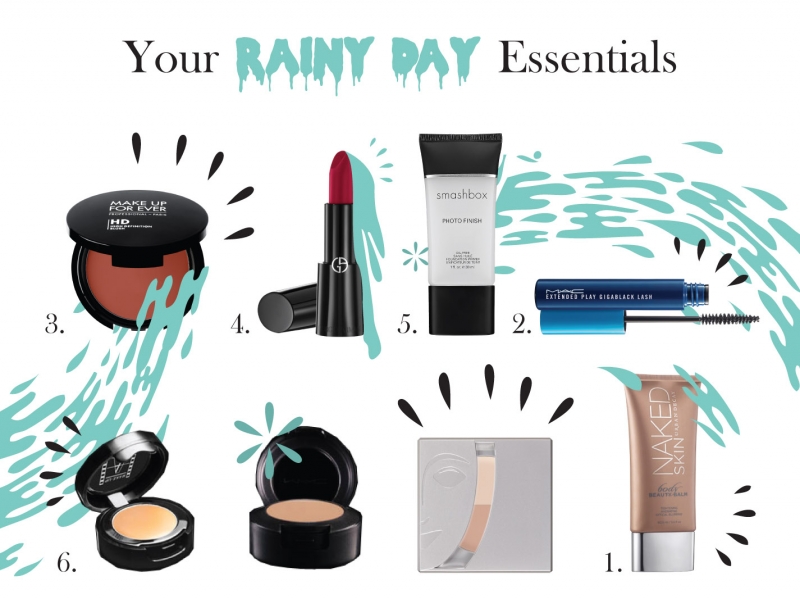 Scroll down to get the details on every item that needs to stay in your bag throughout this winter!
A Good, Tinted Balm
Pale winter skin can be pretty depressing to some, which is why I always suggest keeping a balm in your bag – and not just any balm, a tinted one to make sure you have a little vibrant color on you. Urban Decay's Naked Skin Beauty Balm Broad Spectrum SPF 20 is a great example, it takes care of redness, wrinkles, minimizes pores, has anti-aging qualities and comes in a universal shade that works with all skin tones. Its SPF factor is also great because as I had mentioned before, you need that sunscreen at all times, even when the sun isn't out!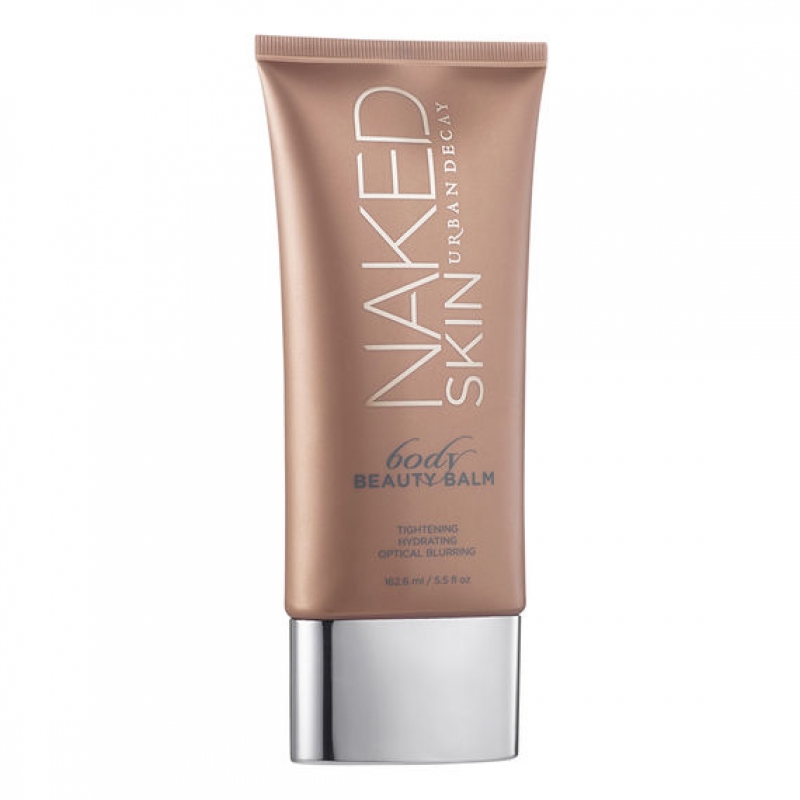 Waterproof Mascara for those Lashes
Although I'm personally not a huge fan of waterproof mascaras, I know that dripping mascara during winter is not really the look! So for all my mascara addicts, you better add MAC's Extended Play Gigablack Lash to the top of your shopping list because it's exactly what you need. When I wash my face for prayer during the day, it doesn't smudge at all and that's perfect! It's very resistant, very long-lasting.
MAC's Extended Play Gigablack Lash is perfect if you have a long day of running around and could be at risk of getting wet!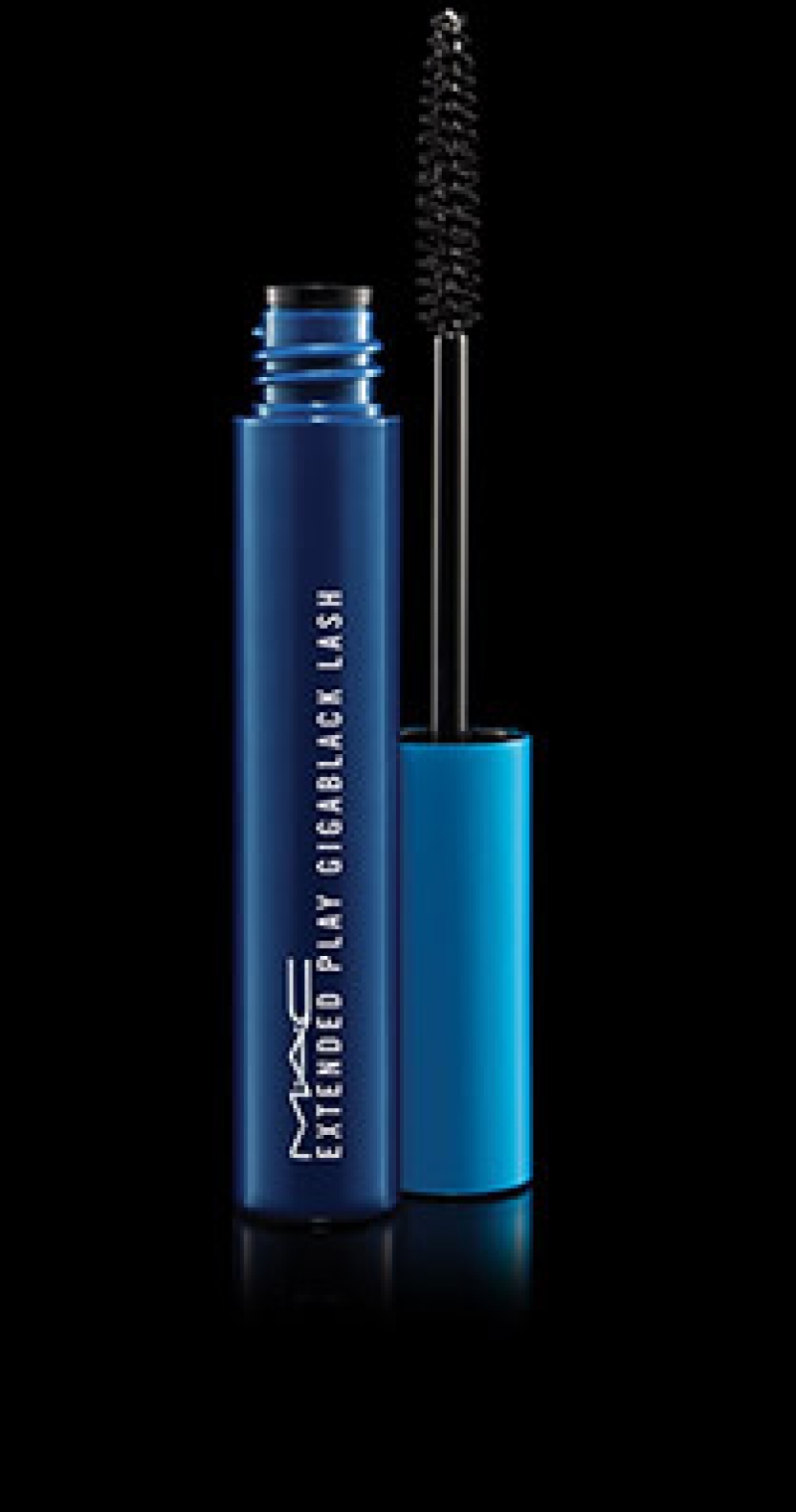 MAC's Extended Play Gigablack Lash is perfect if you have a long day of running around and could be at risk of getting wet!
Some Cream Blush
Cream Blush is another essential that you need to have in your bag during this season. Makeup Forever's HD Second Skin Cream Blush is a great example. You need something that's a lightweight with super easy application, and that lasts long enough, so this blush should totally do the trick.
A cream blush is super practical and super efficient for the winter season!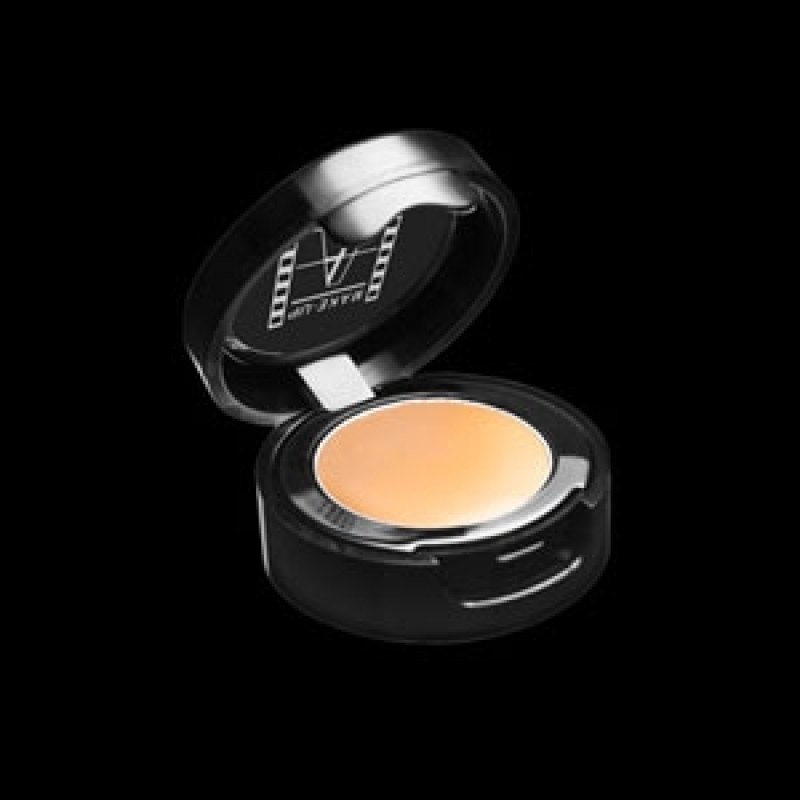 High Quality Lipstick
A sturdy, long-lasting lipstick should definitely be part of your makeup kit. If you're looking for a good product, I suggest you go for Armani's Rouge D'Armani, it comes in a lovely array of shades and colors, all of which are extremely long-lasting and hydrating: perfect for winter days.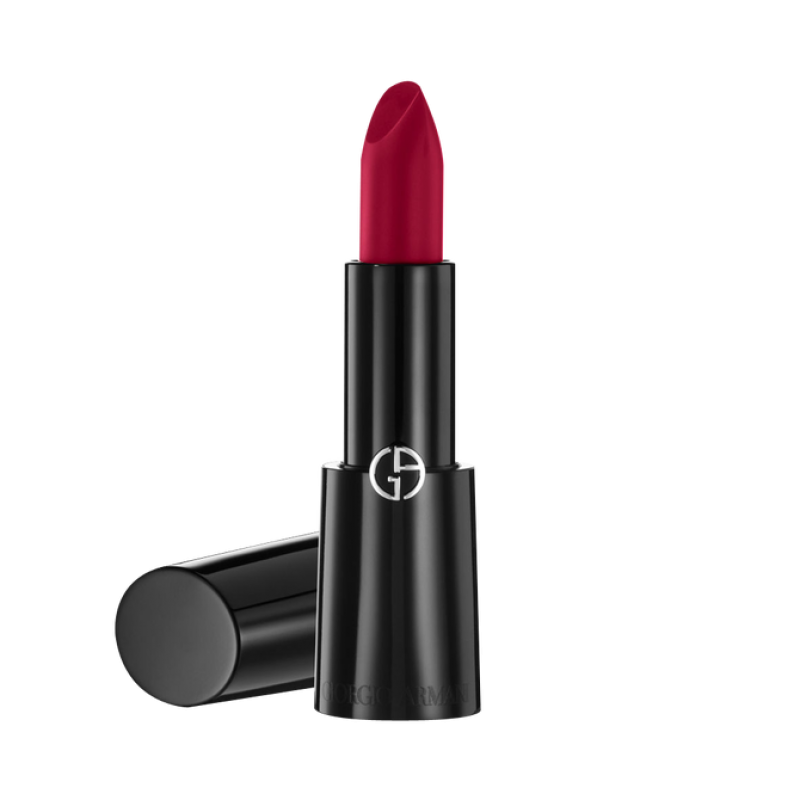 Rouge D'Armani is a great choice for your iwnter makeup kit!
Primer
Primer is another product that needs to be in your kit. As I had explained in my Prime Time blog before, primer is very important when it comes to making sure your makeup settles in nicely and stays in place throughout the day. Smashbox's Iconic Photo Finish Foundation Primer does that and it's great for all types of skin. It's silky, it's a lightweight, it's oil-free, and it leaves your skin flawless and velvety.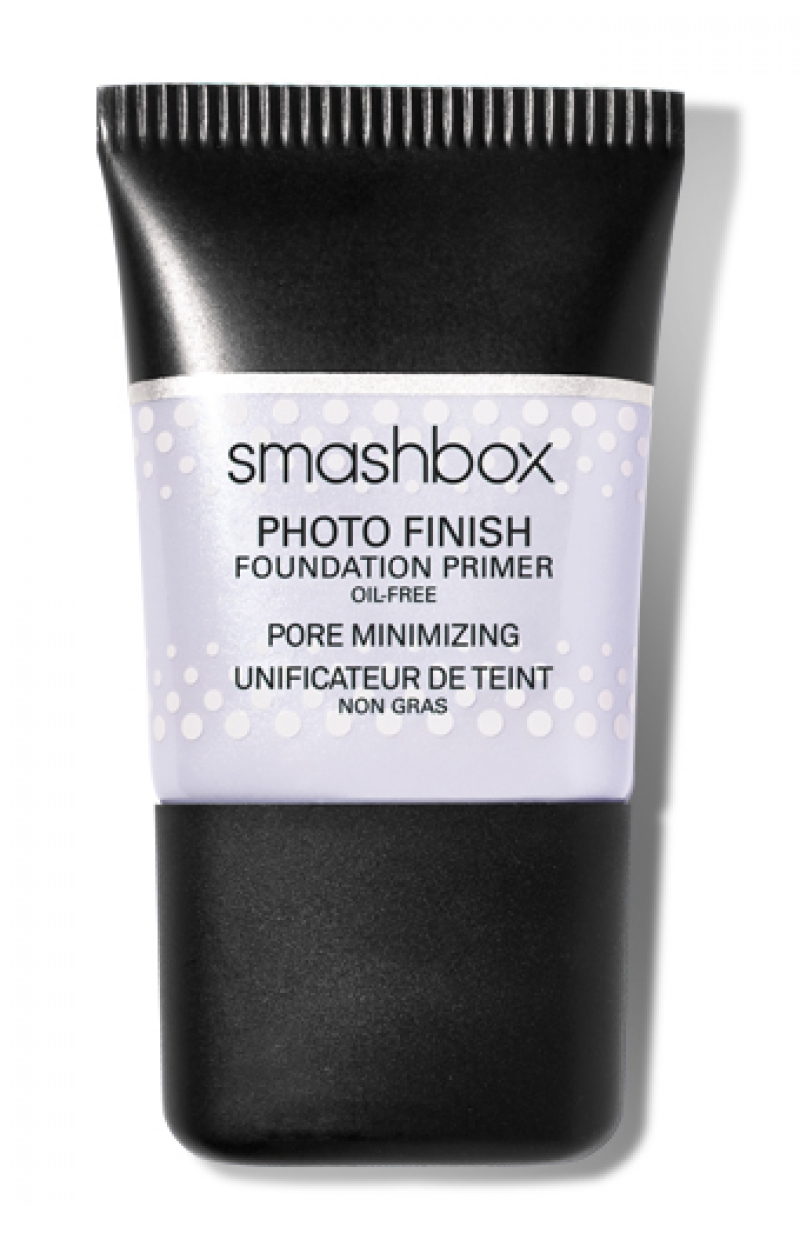 Smashbox's Photo Finish, a perfect finishing for your complexion.
Cream Concealer
My favorite would definitely have to be Makeup Atelier Paris' Cream Concealer. It's highly pigmented, it's creamy, it comes in a lot of shades and a lot of which are correctors as well. MAC's Studio Finish SPF 35 Concealer is also great – it's a lightweight with long-lasting coverage that's both water-resistant and very effective in hiding blemishes. Also, you can try out the Concealer Cube by Krayolan, it's highly pigmented with excellent coverage. It really depends on the color of concealer you want to go for.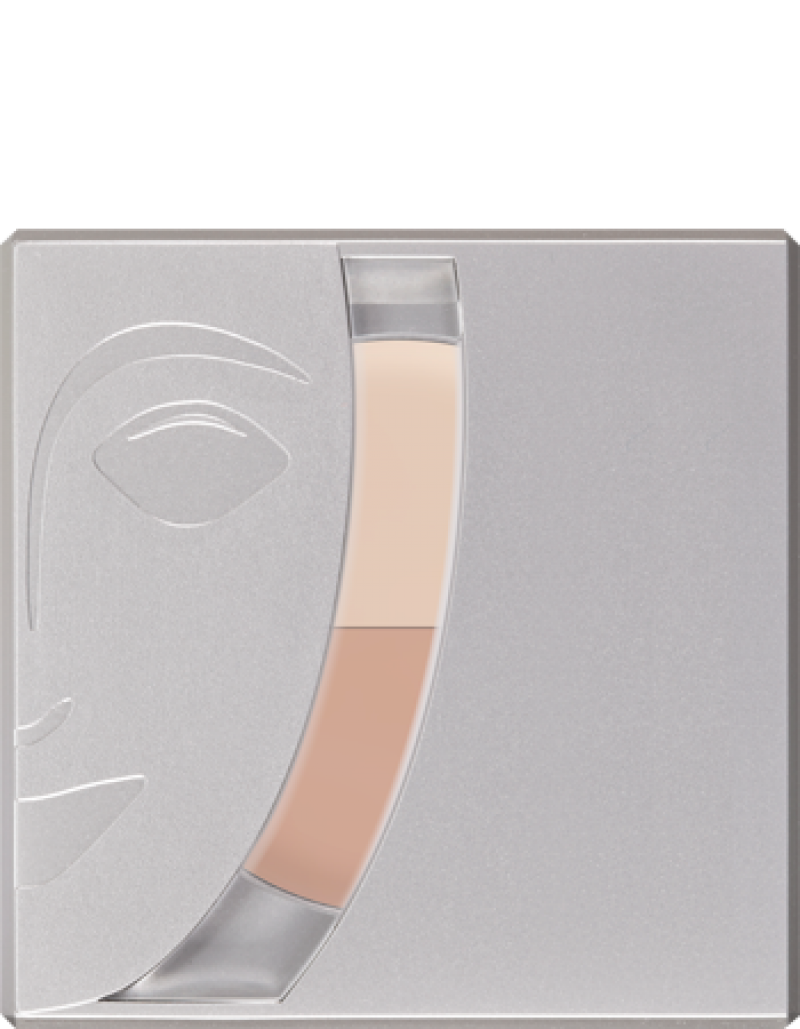 Tags:
Health
,
Summer
,
Eye Makeup
,
Product Reviews
,
Skin
,
Makeup
,
Recent Posts
Related Articles
Categories