Share to WhatsApp
Bronzed Babe: Introducing Makeup Forever's Pro-Bronze Fusion
It's that time of the year again when the temperature starts rising and the girls start looking for ways to get their tan on. Of course, we can never talk about creating a sultry, summery look without talking about a good, high impact bronzer, and Makeup Forever has launched just the set of sizzling products for that; the Pro-Bronze collection.
From the tagline "Wear Color, Not Powder," you can say I was intrigued to try out this spanking new line, and I must say, I was pretty impressed! Let's break down the essentials in the Pro-Bronze family, shall we?
1. The Bronzer: Pro-Bronze Fusion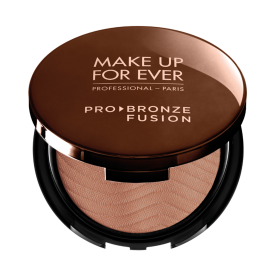 The bronzer is really one-of-a-kind. It's waterproof which is great for the beach, but it's also moisturizing – it doesn't dry out the skin, and I love how blendable it is; it's just so creamy and rich! My favorite feature is the fact that it's very, very natural, which is what I look for in every product I use. It comes in both matte and iridescent textures and fits all shades of skin!
2. The Pro-Bronze Kabuki Brush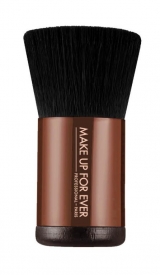 This ultra-compact brush fits perfectly in your makeup pouch and it's the ideal companion to your Fusion powder. It's super-dense but with a flat tip, so it makes application feel almost effortless, which is a great feature – it makes blending seamless. Yes, please!
3. The Foundation: Face and Body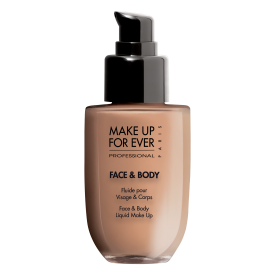 The Face and Body Foundation is all about getting full, natural, velvety coverage. It's ideal for all skin types and skin colors, and what's great is that you can tailor the thickness of the coverage you're looking for depending on how many layers you apply. Sweep in on your face and any other visible body part when you're out on a warm summer day!
Tags:
Product Reviews
,
Recent Posts
Related Articles
Categories