Share to WhatsApp
Halloween Costumes
In need of a quick Halloween fix?
I'm here to the rescue!
I know that Halloween catches a lot of us off guard: before we know it we're searching our closets for something that could pass as a costume because we have no more time to shop! I've filtered it down to three ideas that you could put together in one night, so let's get it started:
Bedouin Chic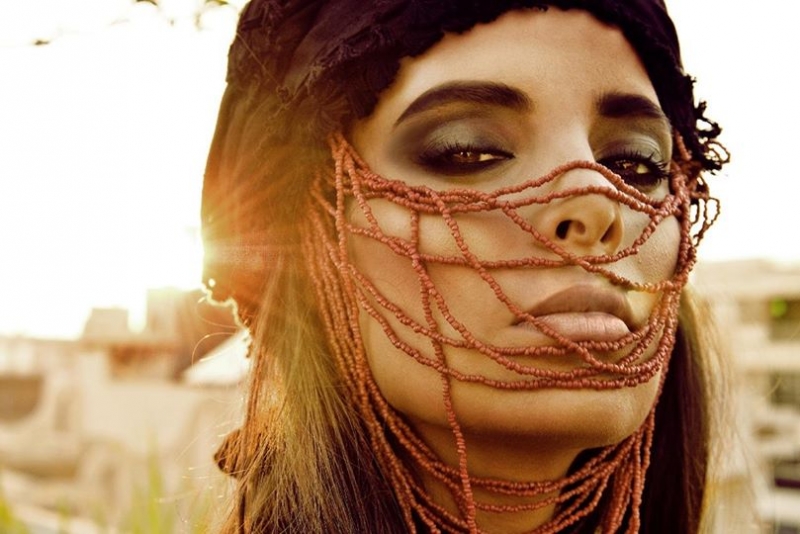 You will need:
A funky, oriental necklace
A turban or a black scarf
This look is all about creating an oriental gypsy look with effortless chicness. If you have a funky, earthy necklace lying around anywhere, it can be used as a faux-bedouin mask that gives off a type of mystery and allure. Wrap a dark colored scarf around your head to add more mystery, but leave your hair flowing out. In terms of makeup it's very important to focus on the beauty of the eyes: go super smoky on your lids (Grey, gold, silver, earthy tones, make your pick!) and darken your brows. Keep you lips nice and nude!
The White Swan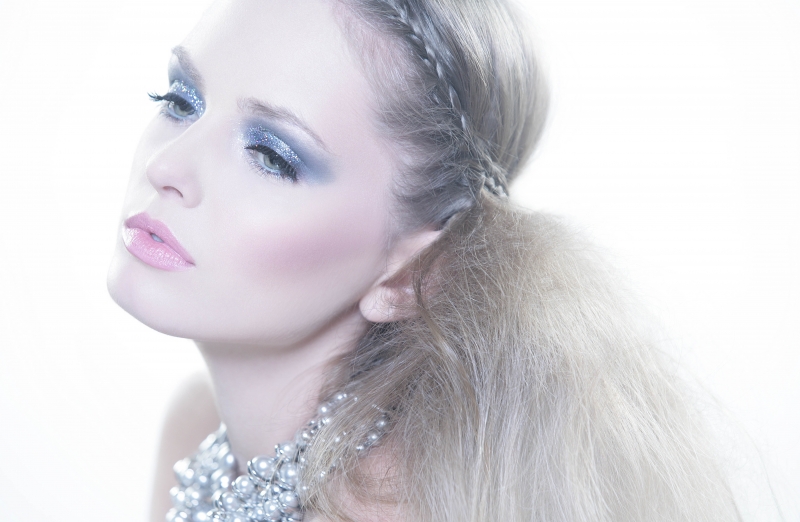 You will need:
Makeup glitter
A short, white dress (Tulle or feathers would be perfect!)
A tiara
Okay, this is probably my favorite look to pull off because you can be as artistic as you want with it! I'm pulling out a look from the archives so you can see how you can work with the makeup for this one: it's all about the glamour and aesthetic. A frosty white swan look is a very glamorous one, and it's not hard to pull off. I suggest you go for a pool blue smoky eye look and then work some actual glitter with your finger onto your lids.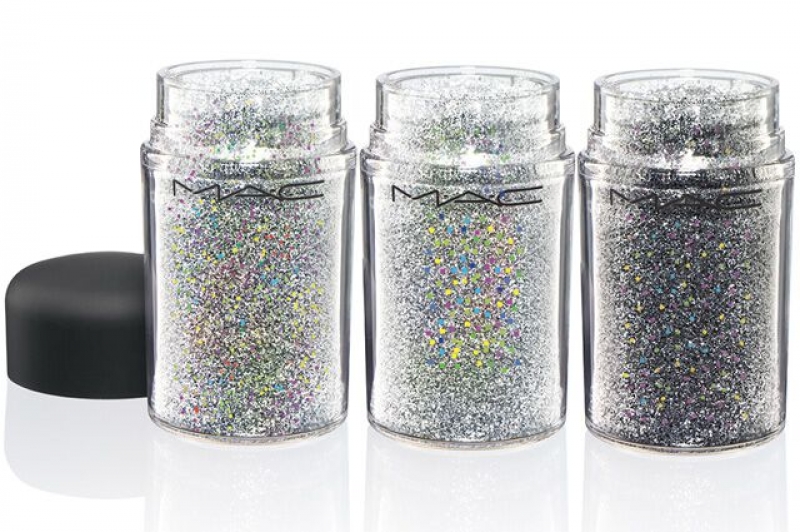 MAC has a wide array of glitters you can use for your lids to complete this look.
You could go for something super silvery and sparkly or work a color similar to the shadow for a more subtle effect, it really depends on your personal taste. But remember, with glitter, just press it once on your lid and that's it – we don't want to overdo it and end up looking like we've been baking a glitter cake earlier. Go for soft, coral or rosy lips and some subtle blush on your cheeks.
Wear your hair up in a ballerina bun (If you've got a feathery headband, that's a plus, but let's say you're too rushed for that, a ballerina bun is fine), and put on a nice, short, poufy tulle or feathery dress.
And there you have it! Three ideas you can put together on the same night! What do you think?
3. The Black Swan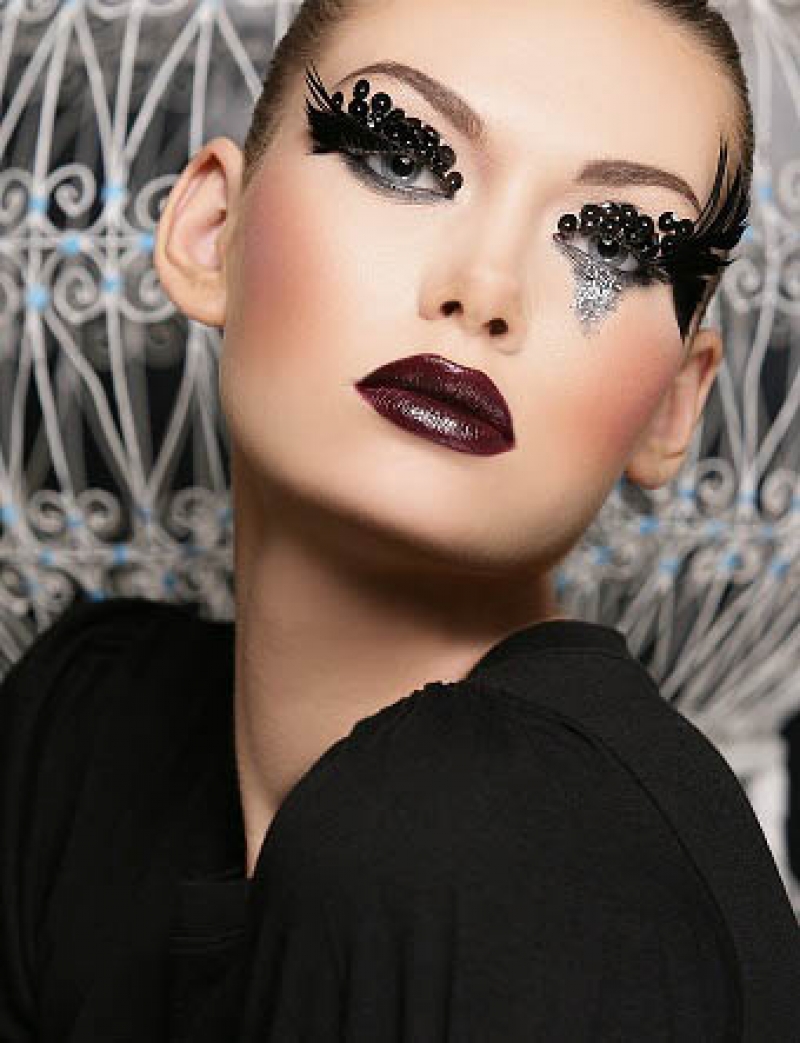 You will need
Black Sequins & feathers
Glitter
Cream Eyeshadow
Dark lipstick (Burgundy, wine, chocolate, even black)
A flowing black dress
For the first variation of this look I would suggest you play arts and crafts with your makeup! Try to replicate this look by using black sequins and some feathers, and have fun with some sparkling silver glitter. Wear dark lips, slicked back hair, and your black dress.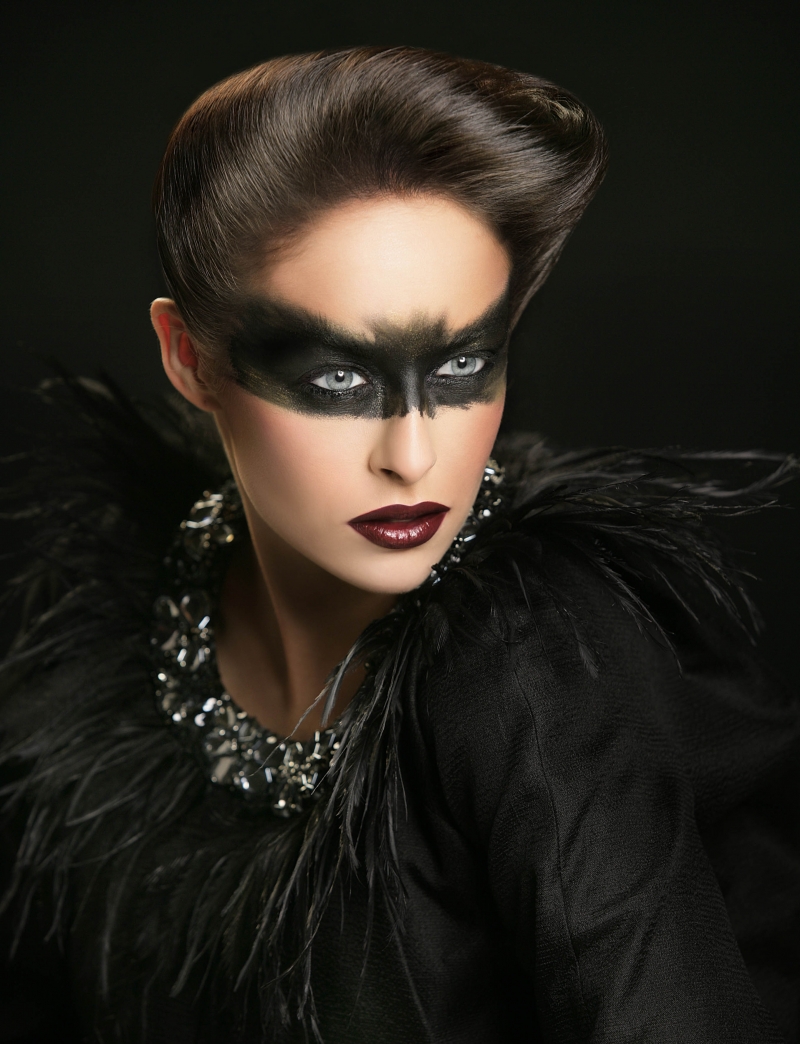 For the second variation, you could actually paint a black swan mask on your face using black cream eyeshadow to get that dark mystery. Feel free to add sparkling jewelry to avoid having too much black!
So ladies, what do you think?
Tags:
Product Reviews
,
Style
,
Tutorials
,
Hala Ajam
,
Get The Look
,
Recent Posts
Related Articles
Categories