Share to WhatsApp
Power of Powder
There are always a lot of types of powders on the counter and ladies often get confused about what type suits them best, which is why this specific post will break down the different types of powders, consider it your crash course!
Loose Powder:
Basically, loose powder is great for setting in your makeup and cover up any extra shine or oiliness that might be bothering you. I always recommend using a big brush to get good coverage – remember to dust off excess powder before applying.
TIP: Also, blot your face with tissue before applying!
Use a color similar to your foundation's – or a translucent one.
The new HD powder works great in that sense since it's white and works with all skin tones. However – be extra careful, as it tends to be visible in photos! Blend very well!
2. Compact Powder:
It's great for ladies who are on-the-go and don't have a lot of time to touch up. It gives you a full, velvety coverage. It's perfect for a glowing face! MAC's Mineralize Skinfinish, a great type of compact powder would be ideal or Studio Fix!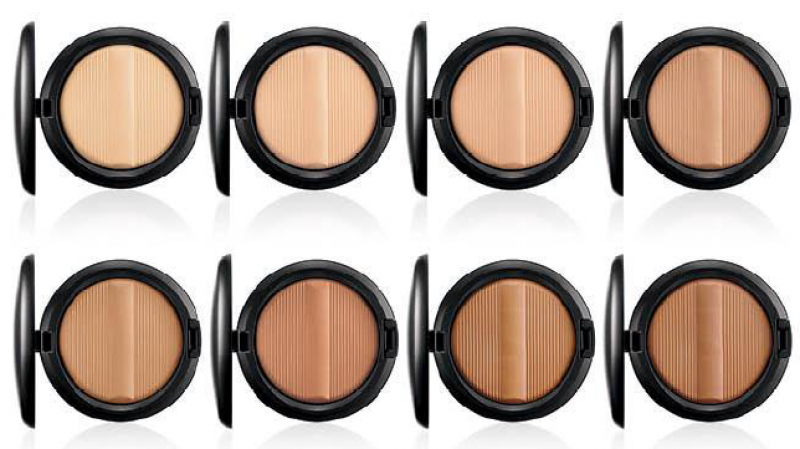 3. Bronzing Powder
A lot of ladies are obsessed with getting a glazed tan look – bronzer is perfect for this. It gives you that sexy, sun-kissed look, but you should always watch out to never overuse it – or you'd get the solarium-malfunction look. And that's anything but sexy.
TIP: Imagine you're under the sun and pinpoint the parts of your face you know the sun hits first. This is where you should apply the bronzer, for a natural effect.
4. Iridescent Powder or Shimmer
It's like powdered light basically. It comes in gold and silver and pink and its main goal is to light up your face – of course, use sparingly. Dusting gold specks on your cheekbones, collarbone, shoulders, arms can highlight parts of your body and give you an effortless glow. Try to avoid shimmer in the daytime or it can look too overdone.
I'd also like to talk about MAC's latest – Studio Sculpt Defining Powder. It's a gel-formula that works like liquid and powder. Velvety, lightweight, it's a barely-there sort of powder. I suggest you go for two shades of this and sculpt your face with it, it's absolutely great.
Stay tuned for my blusher 101 course soon!
Tags:
Makeup
,
Product Reviews
,
Skin
,
Summer
,
Recent Posts
Related Articles
Categories